Top 5 Siding Trends for 2021
Mar 19, 2021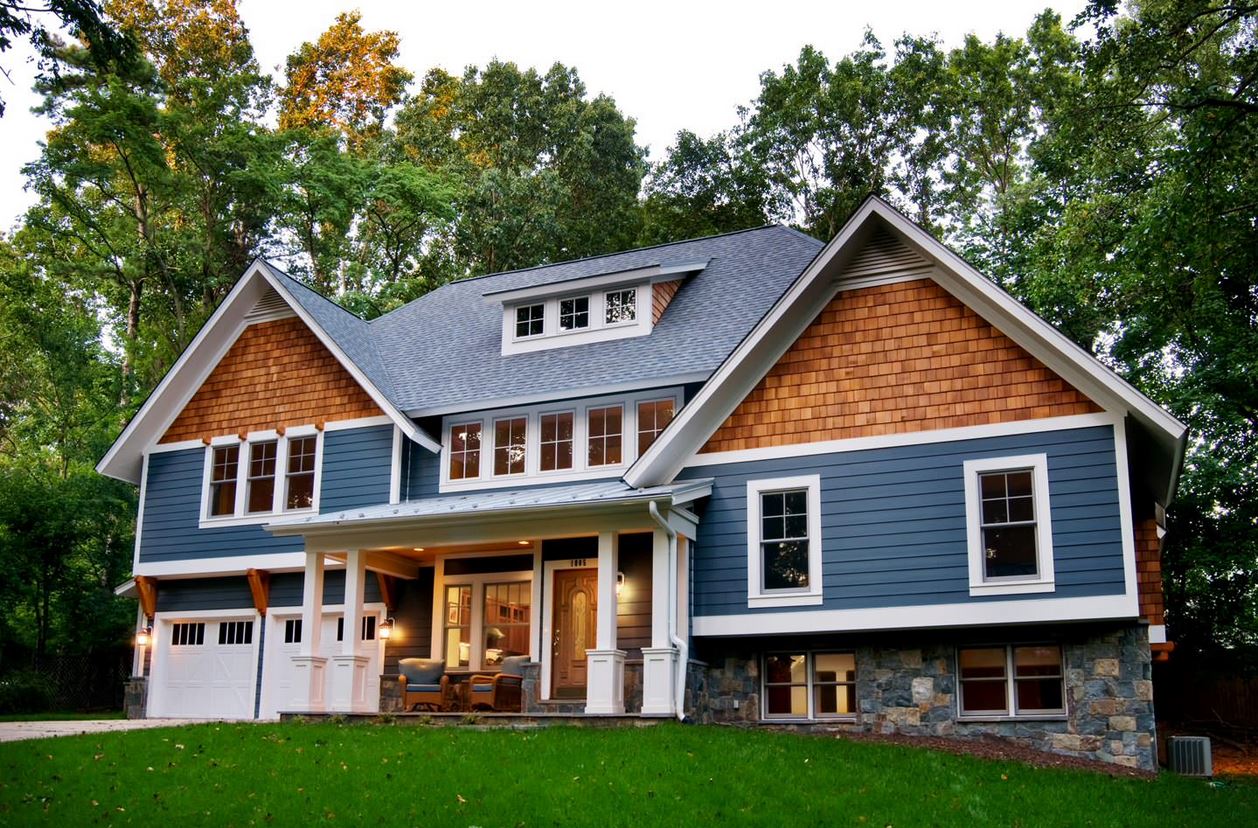 Whether you want to change your siding or apply new paint, one of the biggest trends for siding in 2021 is the addition of Earthy, natural siding. These elegant colors of natural browns, reds, greens and blues are said to bring balance and stability to the feel of your home. Along with the beauty of all the warmer greys that have been very popular for the past decade. American Original's Pelican Bay One through Alside Supply has a great variety of natural colors to match any kind of aesthetic.
2 Darker Hues
The thought of having a completely dark house may not be appealing to some. However, just adding simple darker accents with a light shade of siding adds a modern, sleek look. Even so, do not completely disregard a dark exterior. Many designers¹ and builders² are raving about the dramatic and eye-opening looking of dark siding with natural paint or wood accents.
3 Creamy Whites
The white colors with darker accents or even wood accents give new life to the modern farmhouse look. Whites will never go out of style and the dark contrast between the accents give the house a sleek and contemporary feel. The modern farmhouse look may be the next trend, but the classic farmhouse with greys and beige colors and white or natural accents are still as popular as they have been for the past decade.
4 Contrasting Garage Doors
Garage doors with windows or designs should be celebrated, and a contrasting color with the rest of the house is the best way to add character and charm. Painting the garage door or replacing the siding to enhance beautiful wooden to the rest of the house celebrates the beauty of the garage door. Whatever your aesthetic a garage door that differs from the color of the house will increase the curb appeal and allure of your house.
5 Texture
Added visual texture helps highlight specific areas of the house³ giving the house more character and appeal. The texture in any color helps highlight the houses unique architectural feature, with light colors showing off the textured depth and detail. Darker colors tend to be more subtle addition. Either way, this simple addition of texture will continually be eye-catching. American Original Shake and Scallop siding offers a variety of profiles and colors that can add texture to any house.
Click here to see where you can find American Original Shake and Scallop Siding today!